/ <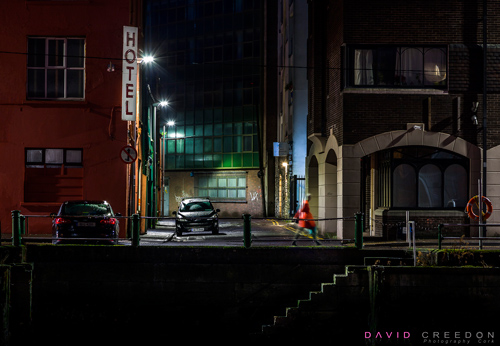 Welcome to the website of Cork Photographer David Creedon who is considered to be one of the foremost photographers in Ireland. David specialises in Business Portraits, Management & Staff Headshots, LinkedIn Headshots or Social Media images and is also available for Press, Magazine, Brochure, Music and Public Relations photographic assignments.
Critically acclaimed as the paramount Cork photographer he has been described by the Irish Independent, as "Cork's Vermeer", while the Irish Times declared his photographs to be "meticulously made".
His considered and beautiful compositions have also been defined as one of the most significant collections of photography in contemporary Ireland while another critic has written "his images transcend the documentary form and enter the realm of art, they are poems in photographs". David's photographs are regularly published and have featured in a range of international magazine and press publications including The Wall Street Journal, The Sunday Times and the BBC. His images have also featured on numerous book and music album covers and he has completed work for Nobel Literature prizewinner Gabriel García Márquez and Booker Prize winner John Banville. Specialising in portrait photography he is also known as a documentary and music photographer.
David has exhibited at national galleries and museums throughout Europe, the Americas, Asia and Africa and his photographs are now held in important public collections including, the Irish State Art Collection, local government, public institutions as well as by private collectors in America and Europe.
Based in Carrigaline, Cork Ireland, David is available for assignment and commissions for Press, Business Portraits, Management & Staff Headshots, Portrait, PR and Music photography as well as Magazine, Corporate, Brochure, Public Relations, interior and all other, industrial, interior and commercial photography.
No matter if you are a small, medium or large buisness. Cork Photographer David Creedon offers a package tailored to every client's need. Call today for a free quote or visit our online store to purchase fine art prints for safe, secure transactions.